Dear Mayfield Senior School Community,
On behalf of the Board of Trustees and our Head of School Search Committee, it is with great pleasure that 
we announce the appointment of Laura Farrell as Mayfield Senior School's next Head of School
, effective 
July 1, 2023
.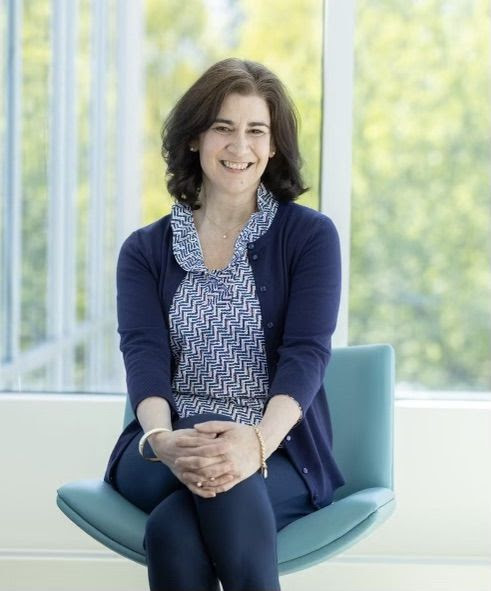 With thirty years of experience in education, Laura will join us from Merion Mercy Academy, an all-girls Catholic high school in the Philadelphia area, where she served as Head of School for three years and currently serves as Executive Advisor to the Board of Trustees. As the first layperson to lead Merion Mercy, Laura advanced the school's mission and charism of the Sisters of Mercy, caring for all students as they developed to their fullest potential. In the midst of challenges presented by the pandemic, Laura led a whole-school revitalization effort to develop a fresh vision for student learning and faculty development while modernizing all aspects of school infrastructure, from technology to marketing to enrollment management, in addition to financial operations. She led a strategic planning process, built a high-functioning administrative team, increased financial aid funding by expanding relationships with foundations committed to Catholic education, successfully completed the process for accreditation and advanced diversity, equity, inclusion and belonging initiatives. As Executive Advisor to the Board of Trustees at Merion Mercy Academy, Laura advises the Board on strategy and best practices in board governance.
Prior to her work at Merion Mercy Academy, Laura served as the Dean of Faculty at St. Catherine's School in Richmond, Virginia, one of the largest JK-12 all-girls schools in the country. At St. Catherine's School, Laura helped shape and advance many areas, including all academic departments, signature programming and global education. She played an integral part in several key school initiatives including: professional development, marketing and branding, school accreditations, diversity and inclusion programming, and capital projects. As Dean of Faculty, she facilitated the professional growth of more than 135 faculty members; developed and ran the Intensive Studies Program in STEM, Global Engagement, Entrepreneurship and the Arts; led the work of department chairs and coordinators; and served as a member of the Core Executive Leadership Team.
A seasoned independent school leader, Laura's career began in the classroom. After earning a Bachelor of Arts degree from the College of William & Mary, Laura began teaching high school Social Studies. She was a Fulbright-Hayes recipient, received a summer study grant from the National Endowment of the Humanities, and went on to earn a Master of Education degree in Curriculum and Instruction from The George Washington University. While teaching, Laura emerged as a leader and distinguished herself through her work on technology initiatives; curriculum design, review, and implementation; and staff development and mentoring.
As a lifelong practicing Catholic, Laura's faith plays a central role in her work and daily life. She fully embraces Cornelia Connelly's spirituality, the whole child philosophy and Mayfield's Catholic identity. "When I visited Mayfield, I found a school grounded in Gospel values and committed to excellence," Laura shared. "Cornelia Connelly's spirituality deeply resonates with me both as a person of faith and as an educator. I'm so looking forward to getting to know and working with this incredible community."
Laura is an authentic, empathetic, faith-filled scholar-leader and life-long learner. She brings leadership qualities and a depth of experience that will carry the Mayfield Senior School community into the next era of our beloved school's mission "to provide young women an intellectually empowering learning community of joy and belonging, where students enact their faith and love by transforming the world with their God-given gifts." We know our community will benefit from Laura's leadership and vision.
We are grateful to the entire Mayfield Senior School community—current and former Board members, administrators, faculty, staff, students, alums, current parents and past parents—for your involvement in this search process. Your robust engagement and care in support of this critical process were both evident and tremendously appreciated. We also want to express our appreciation of the Search Committee: Amber Berrios (alum '07); Alison Gamble (alum '87, parent '24); Jim LoCoco (parent '13, '17, '18); Sr. Eileen McDevitt, SHCJ (Director, Network of Holy Child Schools); Sr. Sheila McNiff, SHCJ (alum '56); Kelly Nakasone (alum '93; parent '24); Fr. Wayne Negrete, SJ (former Trustee); Shadi Sanbar (parent '17); and Tina Zapata (Dean of Faculty, Social Science teacher), for their dedication to finding the next mission-driven leader for Mayfield Senior School.
In the coming months, we look forward to celebrating the distinguished tenure of retiring Head of School Kate Morin and formally welcoming Laura, her husband Tony, and their two adult children, Lucy and Will, to the Mayfield Senior School community this summer. 
Most sincerely,
Chair, Head of School Search Committee
Vice Chair, Board of Trustees
Chair, Board of Trustees
Member, Head of School Search Committee
Past Parent '22